This month I am doing guest designing work for
A Walk Down Memory Lane
. It is an LSS serving the Northwest Iowa, southwest Minnesota, and southeast South Dakota area, but of course everything you can find in the physical store is also
available online
.
I met Lisa, the owner of
AWDML
on a shuttle on our way to the LAX airport after CHA winter this year. We were on the same flight back to the Twin Cities so we shared a meal together. We talked about the show and the new products coming out and also worried about the weather that could have prevented us from flying home. I am delighted to have this opportunity to showcase some products in her store! Oh goodness, does she have a full store!
The featured manufacturers this month are
Little Yellow Bicycle
and
Unity Stamp
, which means their products in the store are 25% off! I totally missed LYB's Travel's collection when it came out so I was very excited to get my hands on these glorious papers! I think they are the perfect mood for my photos of alpine strawberries, a new addition to DH's gardening repertoire this year.
Here is my attempt at coloring a stamped image. I stamped it once to try out different colors and once I decided on the colors I colored in my strawberries. It turned out mostly okay :)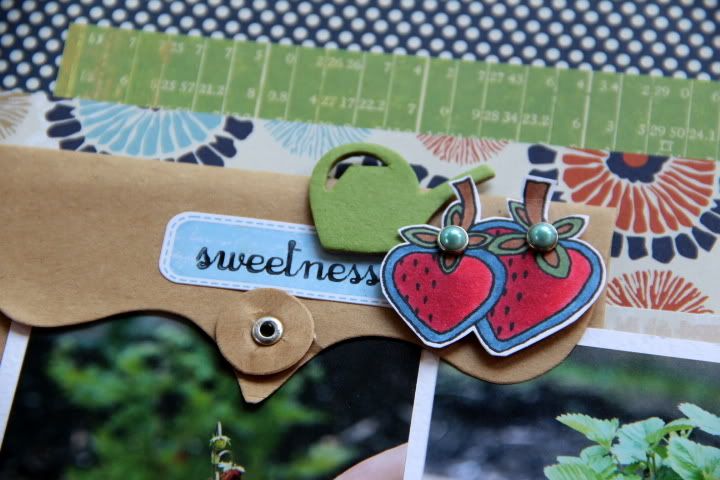 Here is a list of supplies I used to create my layout that you can find in the store:
LYB Round About
LYB Navy Wide Stripe
LYB Green hexagon
LYB Small Compass Rose
Maya Road Kraft Envelopes
Maya Road Chipboard Set Green Thumb
Copic Markers
One last thing, these berries are indeed extremely fragrant. There really not much to eat but they are very tasty! Have a great weekend!!