Welcome to the first annual
Color Room
blog hop! If you just arrived here from
Jennifer's blog
, you are hopping right along then! Otherwise, you can start at the
beginning here
. There is a prize drawing for the blog hoppers who complete the hop and commet on all the designer's blog.
For our 50th palette, we have a whitewashed and very manly palette in the monochromatic blues with grey tones :) What better palette to scrap my little girl wrapped in a Carnival Cruise Line's beach towel, eh? :) I used a sheet of paper from BoBunny's Mamarazzi, one sheet from the brand new MME's and of course, a Jenni Bowlin Studio label die-cut paper. I cut it up and staggered them to look like the waves :)
Ah the delicious buttons, how I adore them. How sad I am that they are no longer in my stash... I was hoping that they would represent the foam bubbles in the ocean, do they look a little like that?
As a part of this blog hop, we are to talk a bit about ourselves. So hopefully you have seen a similar questionnaire as you hopped along :)
1. I live in Minnesota, U.S.A, and I am currently designing for
these teams
.
2. On my desk right now you will find an enormous mess of stuff. I don't clean up, I keep going.
3. My favorite color at the moment is Bazzill's Sour Apple.
4. Mostly, I scrap my family, my trips, and my family on trips.
5. For the Color Room layouts, I always begin with the gathering of supplies. It is the best stash reduction regiment ever!
6. My favorite food is the ones I did not have to prepare or cook myself. Even more favorite if it is free!
7. My top 3 favoite tools are: my ruler, my Big Bite, and my paper piercer.
8. I get my inspiration from the hundreds of blogs I subscribe to :)
Well, that's it from me, your next stop is
chez Julie B
.
Oh before I go, fellow
MINNESOTANS
!!! Do you LOVE October Afternoon like I do??!! Head on over to the first ever
OA Warehouse sale
!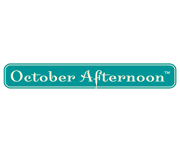 Here are the details:
Date: March 24-27
Time: 10am - 6pm Thurs-Sat & 12pm - 5pm on Sunday
Location: 5708 Upper 147th Street West Unit 101 Apple Valley, MN 55124
Now here is the order of the Color Room blog hop just in case you need it :)